Doctoral Colloquium of the DGPF Working Group 'Geoinformatics – Methods'
Begin: End: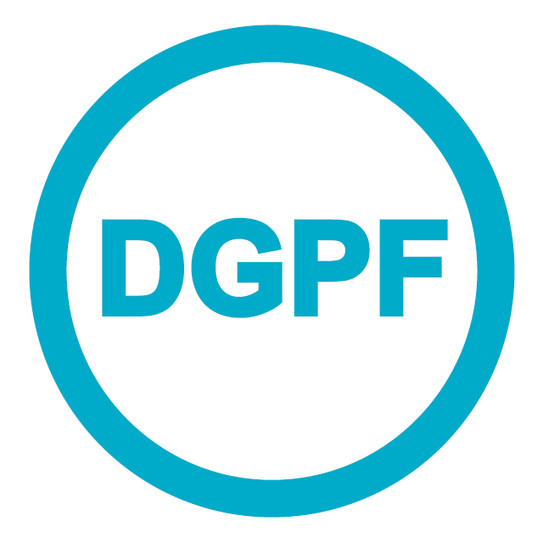 31 March 2023, online event
The working group 'Geoinformatics – Methods' of the German Society for Photogrammetry, Remote Sensing and Geoinformation (DGPF) will hold its sixth doctoral colloquium on 31 March 2023. The colloquium aims to stimulate and promote peer-to-peer exchange between methodologically oriented young researchers in the interdisciplinary field of geoinformatics. Doctoral students from the fields of geoinformatics, geodesy, photogrammetry, computer science, cartography, geography, remote sensing, spatial cognition, and other related fields dealing with the processing of geographical information are warmly invited to join us online.
The colloquium has no set themes. Instead, we would like to open an opportunity for doctoral students to present their ongoing or planned research for discussion in a casual setting and away from the well-trodden paths of everyday institute life. In this way, participants can gain new perspectives on their ideas and, moreover, network with other young researchers. We also plan to offer brief inputs from experienced academics on topics related to publishing, career planning, and other useful subjects related to academic life. We look forward to interesting discussions!
Contributions must be prepared in adherence to the following guidelines:
We invite submission of 1-page abstracts of 200–300 words (the use of the template provided online is compulsory). Successful candidates will be invited to present their work orally, whereby acceptance will be decided on the basis of positive evaluation by the organisers.
Accepted abstracts will be presented in presentations followed by sufficient time for discussion and exchange.
We encourage presenters to address open problems they are currently facing or ongoing research projects, rather than results already published.
The language of the colloquium is English.
No admission fees apply.
All contributions should be submitted via Easychair by 24 February 2023 latest: https://easychair.org/conferences/?conf=gimethods23.
Convenors:
Jun.-Prof. Dr. René Westerholt, TU Dortmund University, rene.westerholttu-dortmundde
Priv.-Doz. Dr. Franz-Benjamin Mocnik, University of Twente, franz-benjamin.mocnikutwentenl